Real Estate, Rentals & Home Sales
One of the quickest & easiest ways to add instant appeal to your rental property or to your home for sale, is to have artificial grass installed. A dead & brown lawn or even worse, a dusty sand pit, can be extremely daunting and off-putting for a potential tenant or buyer.
Fake Lawn is becoming more popular for many reasons. The two main factors are:
– Reductions on water usage and therefore costs.
– Very little time needs to be spent on the care of your lawn, which in these busy days is very attractive to most families.
You can still have all the benefits of a lush green lawn without any of the drawbacks.
Rentals:
Low Maintenance & costs – With synthetic lawn you don't have to rely on tenants to water, fertilize or mow the grass. Your property's garden will look good all year around.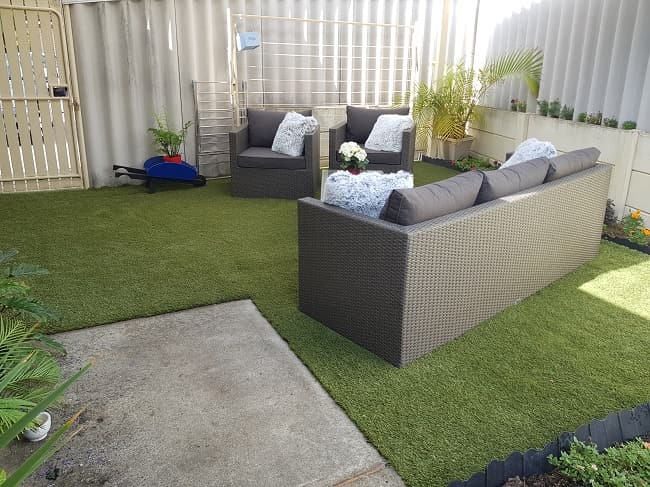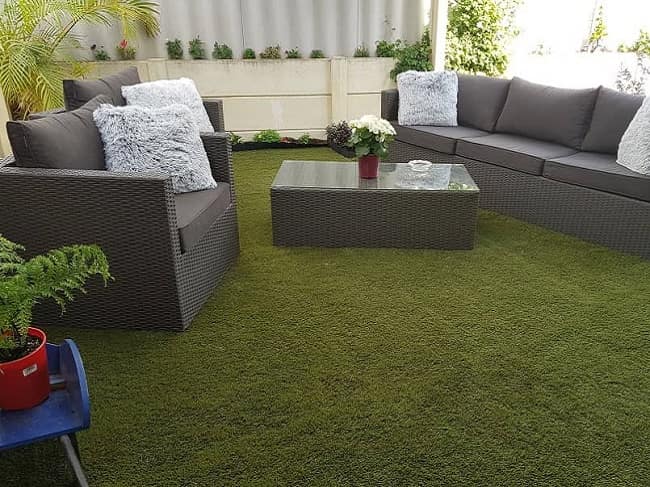 Selling your home or property:
Perth has a very competitive real-estate market at the moment. As a seller, you need to do everything you can to give your property the competitive edge and to make it appealing to buyers.
Within a very short time of arranging a free measure and quote, we can have your new, lush, green lawn installed. If necessary, our experienced Sales Consultant can advise you on the most effective & economical way to design the layout of your backyard and how to minimize wastage of our Australian made synthetic lawn. We can also build garden bed edges into your installation and repair brick paving.
Green Planet Grass only sells & installs Australian made artificial grass. Your new synthetic lawn will be so realistic it won't look like fake grass. In most cases, people inspecting your property would have to look very closely to even recognize that it's not real lawn.
Green Planet Grass has an indoor and an outdoor display centre at their showroom & warehouse at Unit 2, 21 Harris Road in Malaga. For an obligation free measure and quote, phone Green Planet Grass on 9209 2669.
At Green Planet Grass our Australian Made synthetic lawns don't look like fake grass.