"Futsal Court – Loftus Centre"
City of Vincent
Work is well under way re-covering the futsal court at the Loftus Centre in the City of Vincent.  The old grass and fill has been removed and the new grass has been laid out, ready for the rubber infill.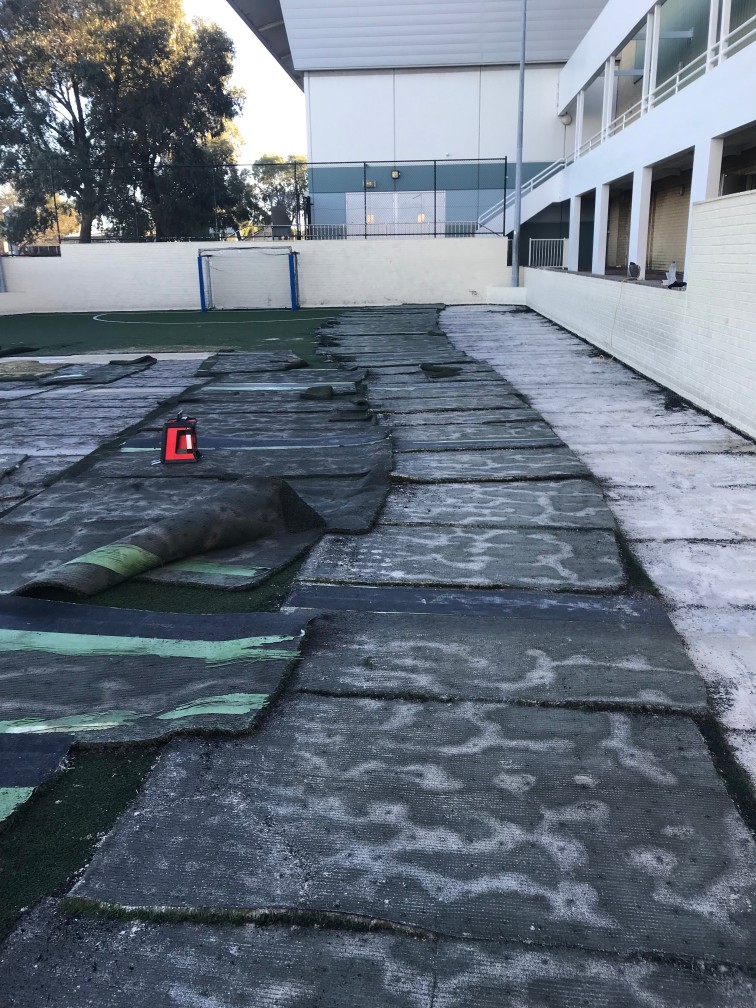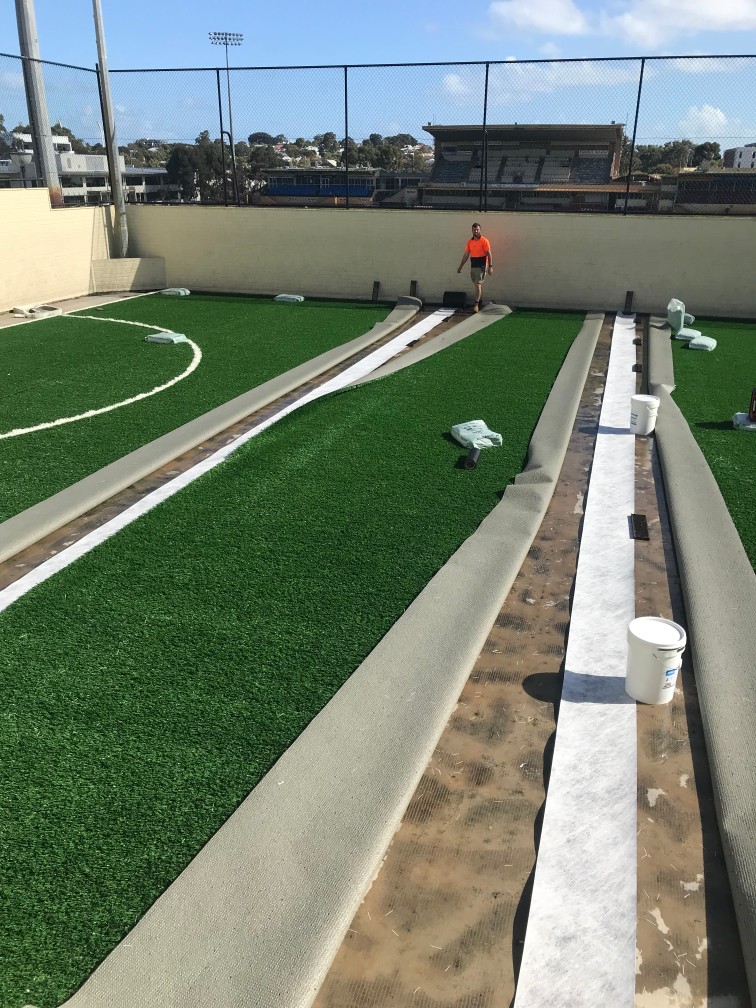 Futsal/5-a-side is a FIFA approved, 5 players a-side form of football (soccer).  Compared to regular soccer, it requires fewer players and a smaller pitch or court.  It also has a reduced game duration.  Futsal/5-a-side is becoming increasingly popular.  It's a rapidly growing sport in Australia which appeals to all ages, boys & girls, men & women.
It's the perfect way to turn an under utilised area (indoors or outdoors) into a well-used, high activity, community area.  For example, conversion of unused bowling greens to Futsal/5-a-side pitches or courts has become a popular way of revitalizing bowling club social memberships as well as providing a community friendly facility.
There are several associations throughout Perth.  These associations not only run competitions between clubs, they also focus on the development of futsal at all levels, introducing futsal to as many communities as possible by promoting, fostering & developing opportunities for players, officials and coaches.
Futsal is a great way to keep fit, meet new people and enjoy yourself.
For any enquiries regarding either re-covering of an existing futsal/5-a-side pitch or construction of a new court, phone Green Planet Grass on (08) 9209 2669.
At Green Planet Grass our Australian Made synthetic lawns don't look like fake grass.