Synthetic Grass Bowling Greens in Perth
Green Planet Grass is a member of the Sports & Play Industry Association.
SAPIA is the peak body for sports and recreation construction in Australasia.

Established in 2008, we have a wealth of experience providing high-quality Australian Made synthetic lawn and grass systems for Residential, Commercial & Sporting applications.
Green Planet Grass provide a full turn-key solution including:
Consultation, design, plans and approval.
Construction of base including drainage and 3 stages of laser levelling.
Banks, walls and surrounds.
Choice of synthetic grass surfaces

Excel UltraMax 10mm 36 stitch (exclusive to GPG in WA)
Monarch Pro 12mm 33 stitch (exclusive to GPG in WA)
DryMax Pro 12mm 30 stitch (approved by World Bowls)

Natural grass to synthetic conversions.
Resurfacing with new synthetic grass.
Maintenance Service.
Green Planet Grass now offers a comprehensive Synthetic Grass Bowling Green Maintenance Service
Our Maintenance Service includes:
Twice yearly grooming using a specialized metal grooming reel;
Assessing of sand levels;
Algae & moss treatment
Grooming is undertaken using trained and experienced synthetic bowling green installers and our equipment has been specifically designed for this purpose.
We recommend that this work is carried out twice a year to keep your synthetic grass bowling greens in peak condition for optimal performance and to extend the life of your green.
Green Planet Grass has joined with KCL Sports to provide over 20 years' experience in the synthetic turf industry and over 200 bowling green constructions and conversions nationally.  Jon Hastings from KCL Sports, is the leading innovator in Australia of synthetic grass for bowling greens, having personally designed the World Bowls approved DryMax Pro surface.
From this: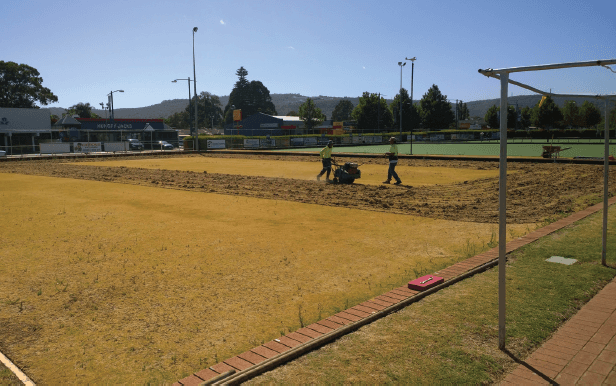 To this: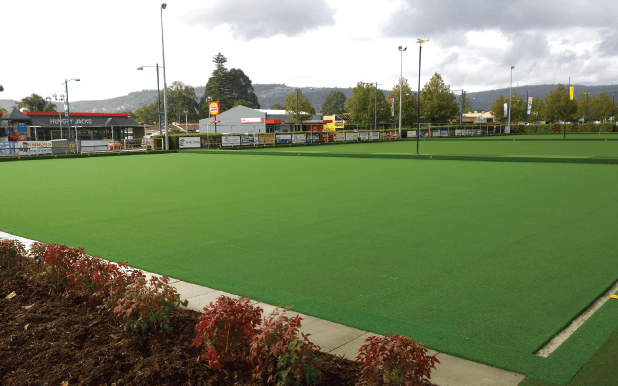 Recently completed projects include:
Manning Bowling Club
Safety Bay Bowling Club (x2)
Boddington Bowling Club
Spearwood Bowling Club (x2)
Gosnells Bowling Club (x2)
Leeming Bowling Club
Bayswater Bowling Club
Ledge Point Bowling Club
Port Bouvard Bowling Club
At Green Planet Grass our Australian Made synthetic lawn doesn't look like fake grass
Contact us today on 9209 2669 for an obligation free measure and quote or visit our display centre