Synthetic Grass Vs Natural Turf
The Environment, Water, Time Saving, Cost Saving & Appearance
In a comparison between fake lawn and real grass the following points need to be considered:
Synthetic grass doesn't need watering. Not only does this help the environment, it has a huge impact on your water bills.
Because of the construction method of our base and the improved flow-through technology in our backing, any rainwater drains straight through the artificial lawn and into the water table.
No fertilisers or pesticides are needed to keep your lawn green & lush all year round, so no unpleasant chemicals will leach through to our water system and into our precious water ways.
No more lawn mowing – a financial (if you get the local lawn mower man in) and labour saving factor. For those who mow their own lawns, this means a considerable amount of time saved which can be spent relaxing with the family. Neighbourhood noise is also reduced creating a more peaceful & pleasant environment.
With Green Planet Grass installing garden borders at the edges of your lawn, you'll have a neat garden edge. No more trimming edges or invasive grass runners heading into your garden beds.
Synthetic turf is not a good environment for fleas & insects that can cause problems for your pets. These problems often require treatment with expensive, toxic chemicals which it would be preferable to avoid.
Pets will stay cleaner, meaning less bathing & grooming. Dogs love a good roll on our synthetic lawns but won't pick up all those blades of grass, fallen leaves & dirt that drops off as soon as they come inside. There will also be no more unattractive dust bowls where the dog likes to dig and play.
A professionally installed artificial lawn will give a firm, stable & even surface, much safer for the elderly & disabled. No risk of turning an ankle in hidden dips & soft spots or in reticulation holes.
With artificial turf, you'll have a beautiful lawn all year, even in those shady or high traffic areas where natural grass just won't grow.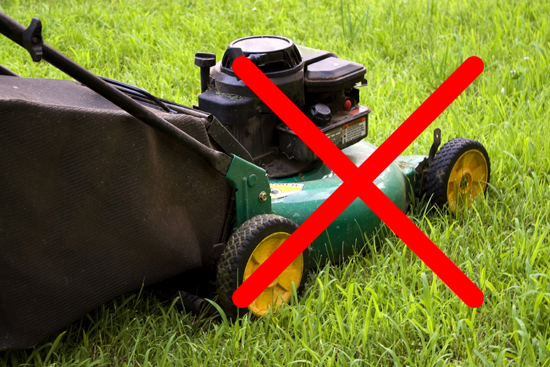 General environmental issues:
All Green Planet Grass lawns are manufactured below the lowest reportable corporation threshold for carbon emissions.
Unlike many imported products, they contain no heavy metals or toxins creating a pleasant, safe environment for your family & pets.
Our Softfall is made from 100% recycled materials.
Green Planet Grass has a range of landscaping and multi-purpose grasses to suit your needs and personal taste.
Phone Green Planet Grass now on 08 9209 2669 for an obligation free measure & quote. Our Sales Consultant can visit your home at a time to suit you and will bring a complete range of samples for you to choose from.
At Green Planet Grass our Australian Made synthetic lawns don't look like fake grass.