Green Planet Grass is an accredited Gold Status Agent of APT Asia Pacific, authorized to offer APT products.  APT yarns have inbuilt proprietary features not found in other yarns. They are purpose suited, manufactured with ISO quality assurance, proven by continuous testing going back 25 years and backed by a generous warranty.
NO OTHER YARN MANUFACTURER CAN CLAIM 25 YEARS OF CONTINUOUS EXPOSURE TESTING IN AUSTRALIAN TROPICS
At the Allunga Exposure laboratory in Townsville, where the tropical heat is high and the UV content of natural light is extreme, we monitor fading and tensile strength loss. We also run simultaneous accelerated testing on APT yarns as well as yarns sourced from other manufacturers around the world. We know whose yarns will last when put to the test. We know whose yarns are most at risk of failure, and what will make them fail. We know in precise commercial terms the advantages of using yarns that are designed for, and proven in, the Australian environment.
SOME YARNS ARE NO BARGAIN AT ANY PRICE!
The lure of lower price can be tempting. Yarns that imitate ours do not behave in the same way, nor do they have the same endurance. Customers are entitled to rely on a supplier's assertion that theirs is a quality product, one that will live to expectations and deliver a long service life. APT gives that assurance and stands by it.
PRE PURCHASE CHECKLIST
Use this checklist to rate how other manufacturers yarns stack up against APT.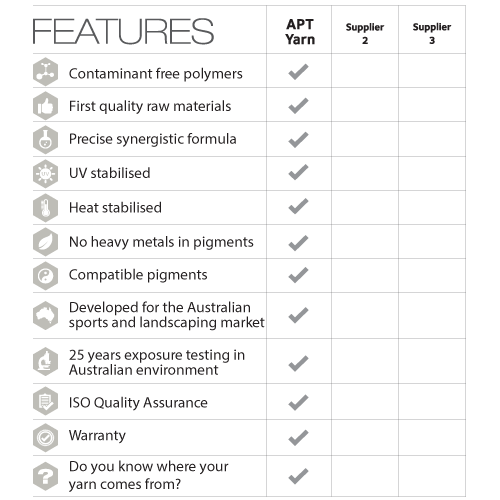 Any price comparison with competitors' yarns should be made with this checklist in mind. Every feature marked 'yes' adds value, every 'no' or 'not sure' or 'unconfirmed' reduces the value of that supplier's product.
ALLUNGA EXPOSURE LABORATORY
is accredited with the Australian National Association of Testing. Authorities, specialising in materials testing and durability evaluation. Allunga is a global reference for natural and accelerated exposure testing. At latitude 19o South, the sun passes directly overhead twice each year. The region has a harsh tropical climate that is ideal for weathering and durability testing.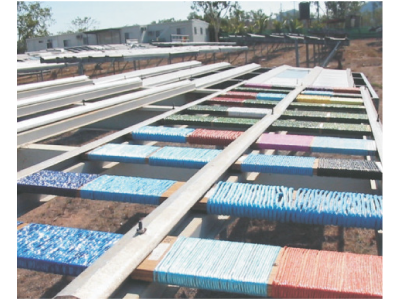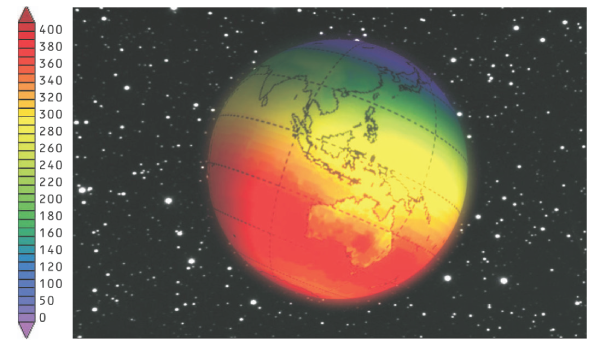 MONTHLY RADIATION FALLOUT IN W/M2
Those who live in the northern hemisphere can only imagine the high levels of Ultraviolet radiation that bombard Australia in summer. It's no accident that APT have developed the world's best ways of standing up to it.
At Green Planet Grass our Australian made synthetic lawns don't look like fake grass.