Synthetic Turf is an excellent surface for use around swimming pool and spa areas.  Your swimming pool or spa area will look like a lush oasis rather than an unappealing sand patch or a stark brick-paved desert.
Instead of spending your time maintaining the lawn, you can really enjoy your leisure time, relaxing around the pool, playing with the kids and entertaining friends and family.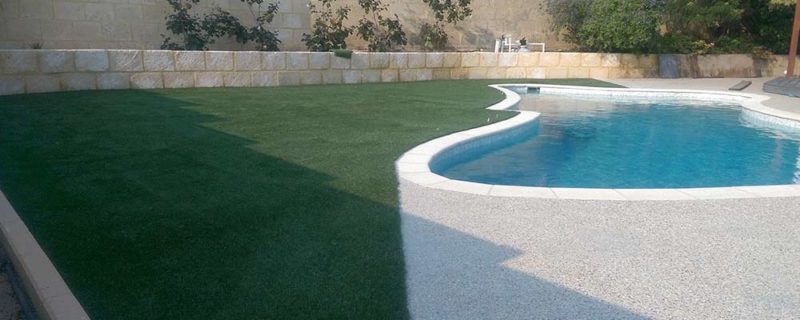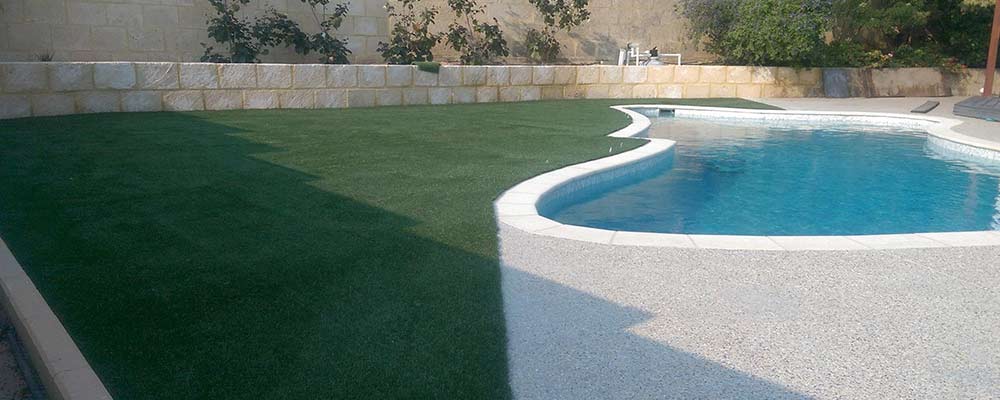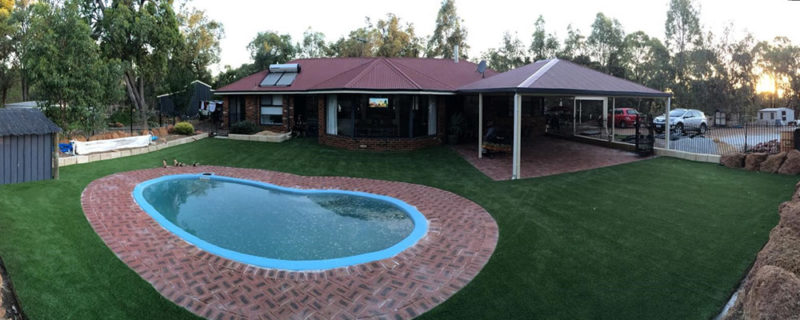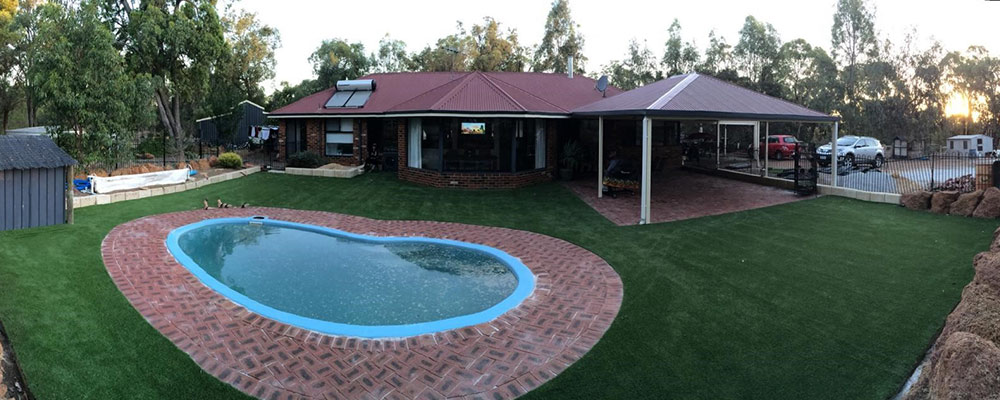 Your artificial grass will be green all year around with no more dead patches, no more fertilizing, weed-spraying or mowing; so no risk of lawn clippings, fertilizer or weed sprays in the pool.  With a lush, green artificial turf the kids can run around without getting their feet covered in sand which then ends up in the pool.  This will also help reduce the amount of time spent cleaning the pool.
No more watering is needed which means saving on water usage which translates to savings on your water bill.
For more information, advice on how to landscape around your pool area with synthetic lawn or for an obligation free quote, don't hesitate to phone Green Planet Grass on 9209 2669.
At Green Planet Grass our Australian Made synthetic lawns don't look like fake grass.