Synthetic Grass Bowling Greens in Perth
Green Planet Grass is a member of the Sports & Play Industry Association.
SAPIA is the peak body for sports and recreation construction in Australasia.

Green Planet Grass is an accredited Gold Status Agent of APT Asia Pacific.
Established in 2008, Green Planet Grass has a wealth of experience providing high-quality Australian Made synthetic lawn and grass systems for bowling clubs.
Meaning we provide a full turn-key solution including:
Consultation, design, plans and approval.

Construction of base including drainage and 3 stages of laser leveling.

Banks, walls and surrounds.

Choice of synthetic grass surfaces (Excel UltraMax, Monarch Pro, DryMax Pro)

Natural grass to synthetic conversions.

Resurfacing with new synthetic grass.

Re-perforation of existing synthetic grass greens that have drainage issues using the OPM (On-site Perforating Machine).
Green Planet Grass has joined with KCL Sports to provide over 20 years' experience in the synthetic turf industry and over 200 bowling green constructions and conversions nationally.  Jon Hastings from KCL Sports, is the leading innovator in Australia of synthetic grass for bowling greens, having personally designed the World Bowls approved DryMax Pro surface.
Our comprehensive Synthetic Grass Bowling Green Maintenance Service
Our Maintenance Service includes
Twice yearly grooming using a specialized metal grooming reel

Assessing of sand levels
Grooming is undertaken using trained and experienced synthetic bowling green installers and our equipment has been specifically designed for this purpose.
We recommend that this work is carried out twice a year to keep your bowling greens in peak condition for optimal performance and to extend the life of your green.
Introducing the OPM (On-site Perforating Machine) – the solution to poor drainage in existing synthetic grass greens. For more information click on the brochure below and to see the OPM in action, click on the video below.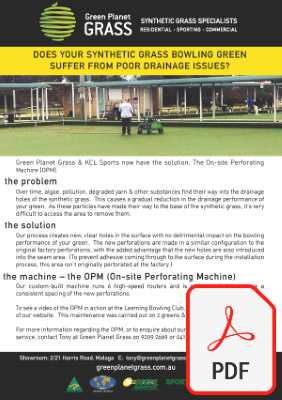 Introducing the OPM (On-site Perforating Machine) – the solution to poor drainage in existing synthetic grass greens. For more information click on the brochure below and to see the OPM in action, click on the video below.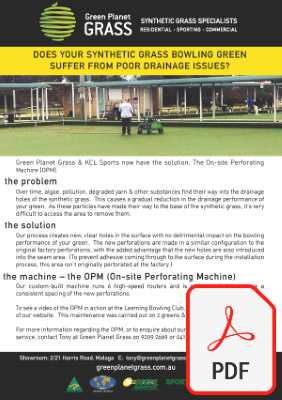 Our Most Recent Projects Include
Green Head Bowling Club

Mt Barker Bowling Club

Narrogin Bowling Club

St Ives Northshore Retirement Village

Doubleview Bowling Club

Pinjarra Bowling & Recreation Club x2

Munglinup Bowling Club

Wonthella Bowling Club

Fremantle Bowling Club

Valley Bowls Club x2

Binningup Bowling Club

Beverley Bowling & Croquet Club

SwanCare Bentley Park

South Yunderup Bowling Club x2

Pingelly Bowling Club

Dudley Park x2

Forrestfield Bowling Club x2

Cockburn Bowling Club/Visco Park x2

Port Bouvard Bowling Club x2

Ledge Point Bowling Club

Bayswater Bowling Club

Leeming Bowling Club

Gosnells Bowling Club x2

Spearwood Bowling Club x2

Boddington Bowling Club

Safety Bay Bowling Club x2

Manning Bowling Club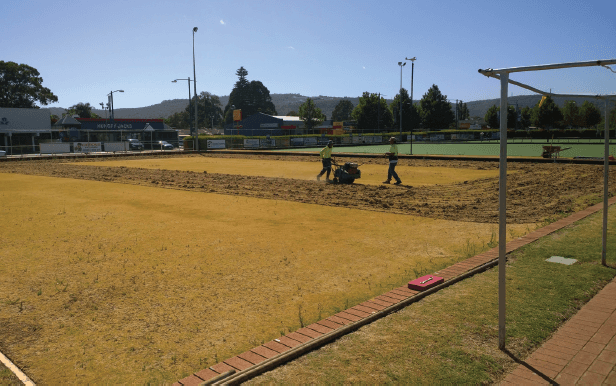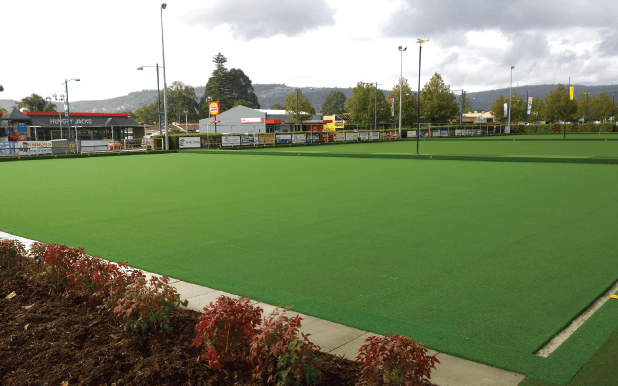 Green Planet Grass installed our sand filled synthetic C Green and have recently carried out re-screeding, coring and grooming maintenance work on our sand filled synthetic A & B greens.

We have found their workmanship, customer service and commitment to their product to be excellent.

We would recommend them to anyone contemplating installation of a sand filled synthetic bowling green.
Thank you from our members at Forrestfield Bowling Club in regards to the very prompt and professional service that your company has offered us in regard to the installation, maintenance and general advice in regard to our new synthetic bowling green.
We have received many, many compliments on our new surface and a lot of this is due not only to the care and professionalism of the initial install, but also in the follow-up advice and maintenance to it.

If/whenever we have had an issue we have found your company to be very professional and prompt to our needs.

Once again thank you……
We had Tony and his crew install a synthetic bowling green in 2017. Great professionalism. Nothing was too much trouble. Many have commented on what a pleasure it is to play on. Now we play all year round.
Thanks Tony.
Just a short note advising that the new Binningup B Green has been in just short of six months now and although, just at present we are not using it due to COVID 19, we are pleased with the way it is running and the fact that it is very true.

As discussed with Tony prior to the job being carried out, we knew we may encounter a few problems during the installation, the club having dealt with two other contractors on prior greens. I was very pleased the way we could discuss these issues and changes necessary, as they occurred.

I realise the changes required resulted in an added cost to Green Planet Grass as well as an extra cost to the club. We found Tony to be very ethical and extremely easy to work with and I thank Tony and Green Planet Grass for the great green that has been installed.

For enquiries for Synthetic Grass Bowling Greens in states other than Western Australia, contact Jon Hastings at KCL Sports on 0414 685 519 website kclsports.com.au.
Green Planet Grass is now a preferred installer for a range of Melos rubber surfacing products, including Melos Softfall, Melos Mulch & Melos Stone.  Melos Stone is an innovative, high quality landscaping surface, particularly suited for non-slip, porous pathways.
Click here for more information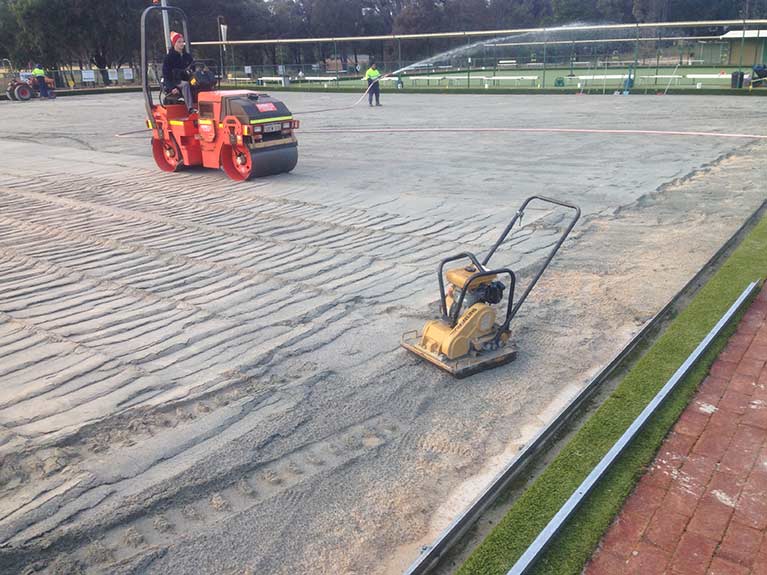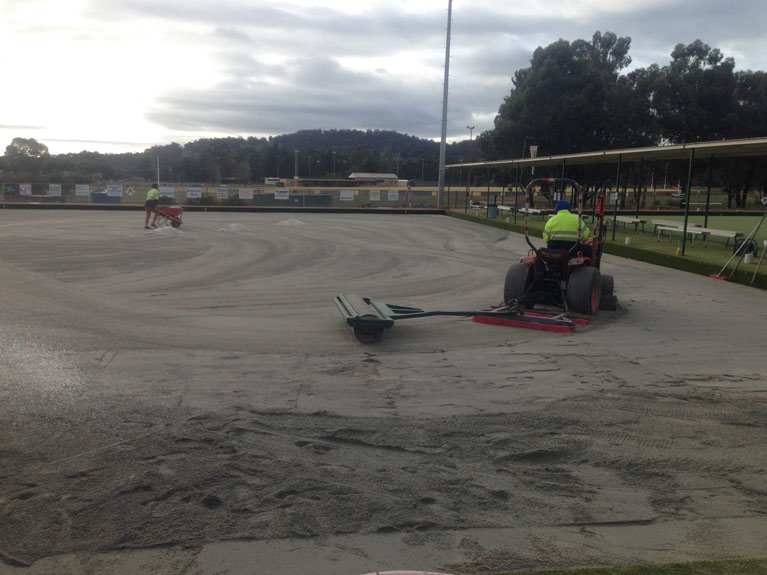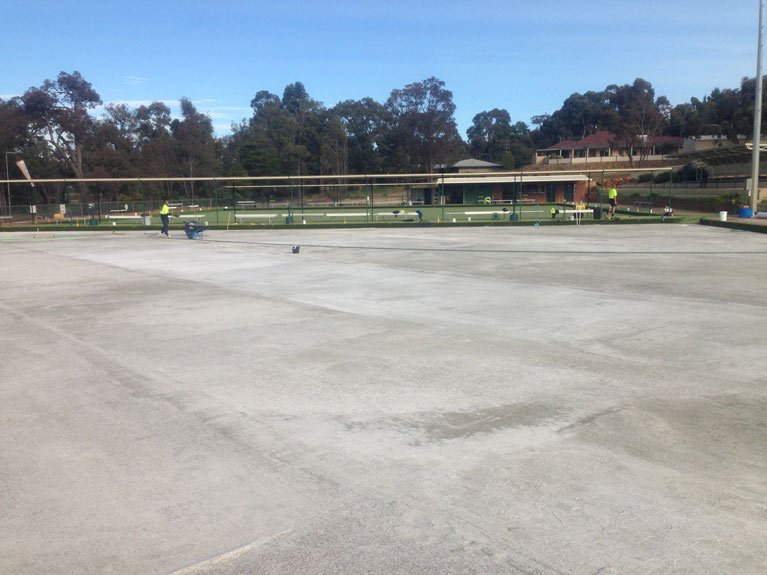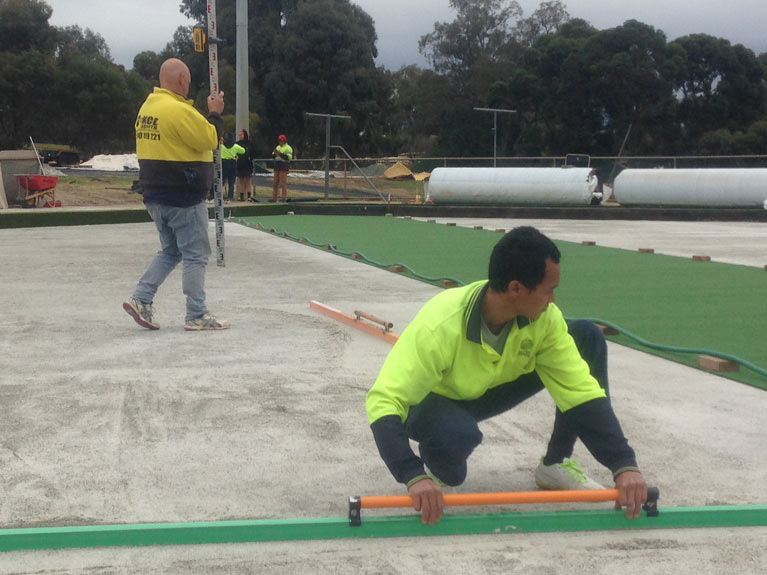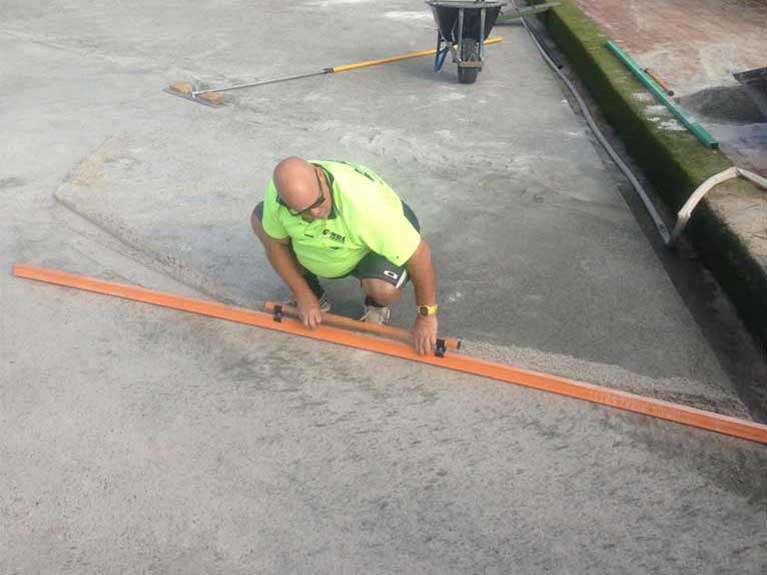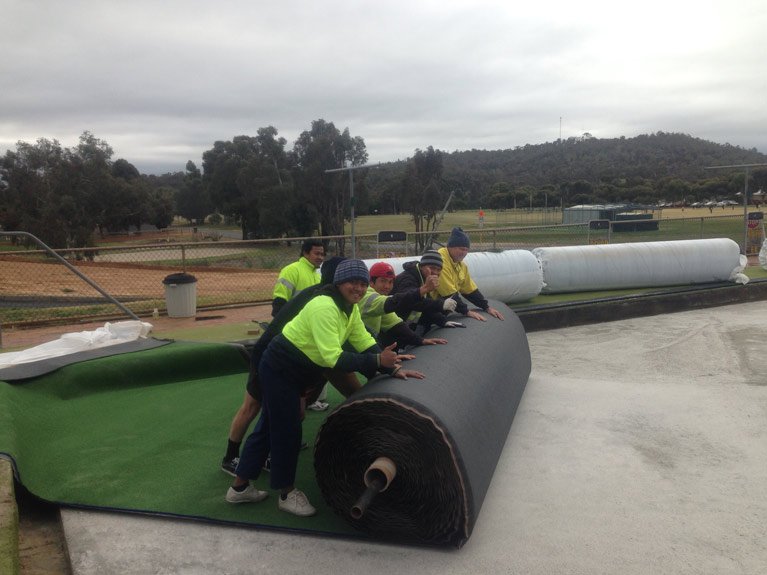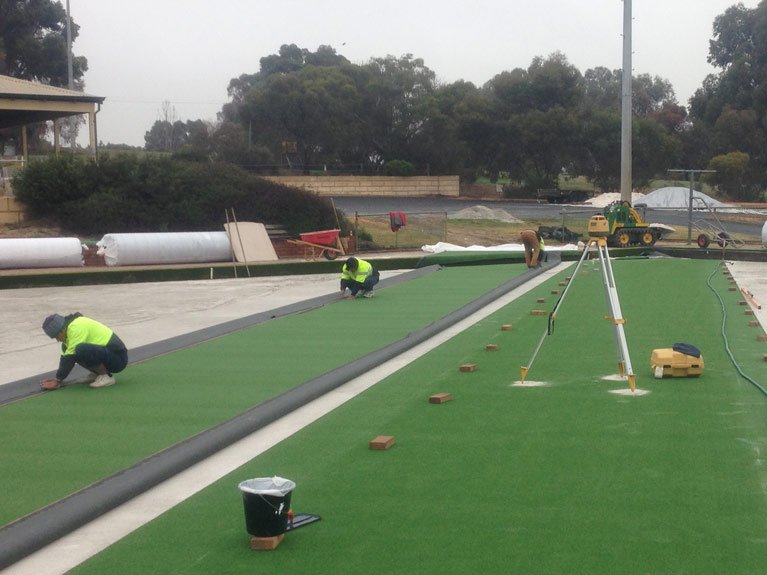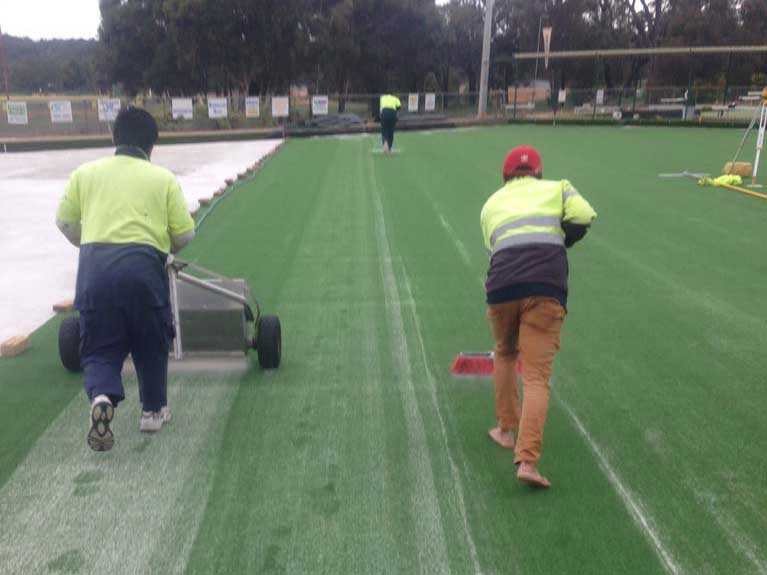 At Green Planet Grass our Australian Made synthetic lawn doesn't look like fake grass
Contact us today on 0459 490 983 for an obligation free measure and quote or visit our display centre