DIY Artificial Lawn Installation Instructions From Perth's Experts
For any DIY advice, please contact our friendly team. Green Planet Grass not only supplies premium quality Australian Made synthetic grasses, but we can also help you out with pins, tape, silica sand infill and Pet Fill®.
NOTE: power brooms and compactors are available for hire from places such as Kennard's Hire Services – check with your nearest branch for availability.
STEP 1 – DIG OUT/EXCAVATION OF SITE:
All old lawn, sand or rubble needs to be dug out. You must ensure that you remove any roots or stumps that will break down and could, over time, cause dipping under your new lawn. You may also need to cap sprinklers or remove reticulation.
You will need to excavate to allow 60mm of compressed cracker dust/crushed blue metal, as well as the height of the grass, taking into account how high above the surrounding paving or driveway you want the top of the grass to sit.
After excavation, level the area using a rake and sand spreader.
If boarders are required as a barrier to prevent base crumbling away – now is the time to install them.
SKIP BINS: For a 100mm excavation, for every 10m2 of area you will need 1m3 of bin.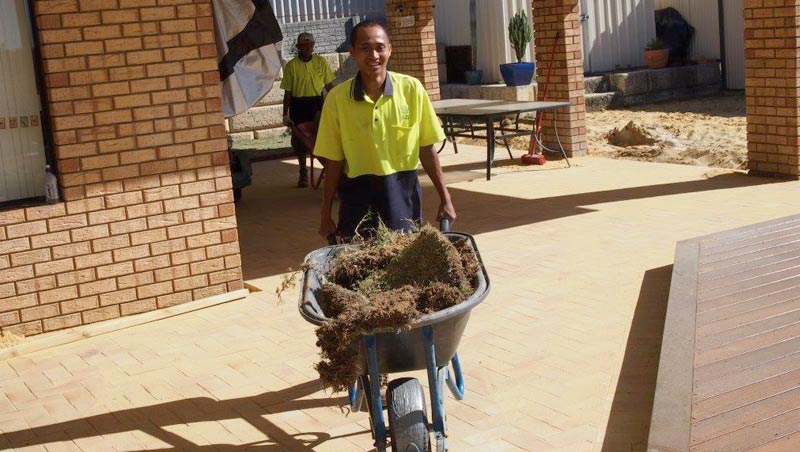 STEP 2 – CONSTRUCTION AND PREPARATION OF THE BASE:
We construct our normal landscaping base with 60mm of cracker dust/crushed blue metal (compacted). If the installation is for a verge where a car may be parked, we use 80mm road base and 20mm of cracker dust/crushed blue metal – both compacted.
The base is spread and levelled then screeded flat. You will now need to hose down this base and then compact. Another screed is required to remove any irregularities. You are now ready to lay the grass.
CRACKER DUST/CRUSHED BLUE METAL: This product is used as it compacts well, leaves a smooth finish and is porous, allowing water to drain away efficiently. It's much firmer and more stable than yellow sand. Cracker Dust and Road Base can be purchased from many Landscaping supply companies such as Soils aint Soils.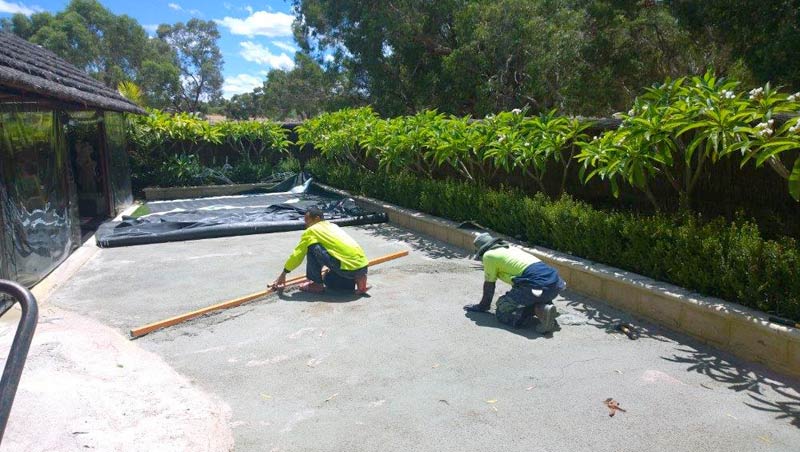 STEP 3 – LAYING THE GRASS
MAKE SURE THE GRASS ALL RUNS THE ONE WAY.
Cut the grass to the lengths required (make sure you have a sharp blade – a Stanley knife will do the job). Lift into place. If two pieces are being joined together the pieces must be put side by side and "dry joined" (no glue at this stage) to line up perfectly. To make an invisible join you will need to remove the selvedge and two (2) stitch lines from the side of the lawn. Once you're happy with the join, fold back the edges, place the joining tape on the cracker dust base then fold back the grass to meet in the middle of the tape.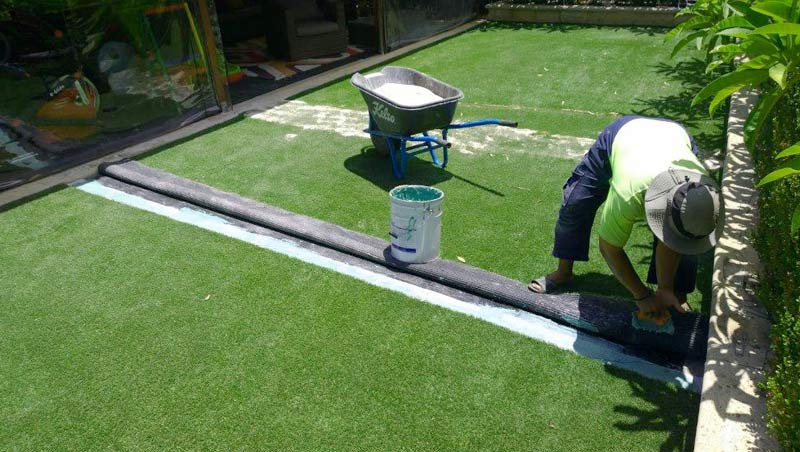 STEP 4 – PINS
Place the pins every 200mm. This allows a neat, firm finish, adding extra security to the lawn.
STEP 5 – INFILL/PET FILL®
Silica Sand is spread at a rate of 10-14kgs/sqm (depending on the choice of grass) and approximately 7-10kgs/sqm for Pet Fill®. When purchasing your grass, confirm the quantity of fill required for your particular grass product. Brush the sand in using a stiff broom or power broom.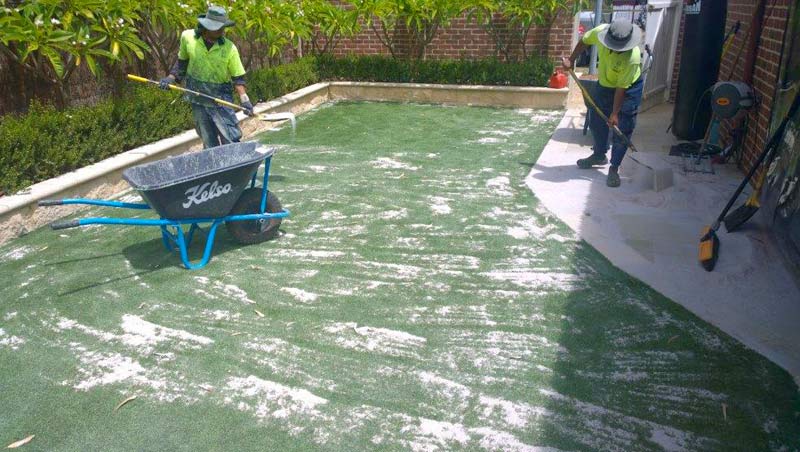 STEP 6 – RELAX
Sit back and have a cold beer and admire your handiwork. You now have the perfect lawn that needs no watering, mowing or fertilising and looks great all year round.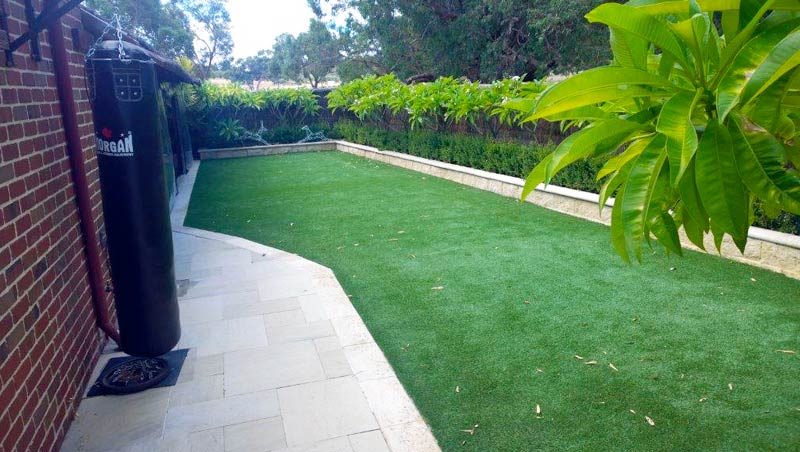 At Green Planet Grass our Australian Made synthetic lawn doesn't look like fake grass
Contact us today on 0459 490 983 for an obligation free measure and quote or visit our display centre