Green Planet Grass has been installing synthetic grass home putting greens for many years in Perth and the metropolitan area.
It's actually easier than you might think to turn that unusable section of your back yard into an attractive and entertaining area that all the family can enjoy. It's a great way to get the kids out of the house and away from the TV & computer and, who knows, it may be the beginning of a fantastic & lucrative career!!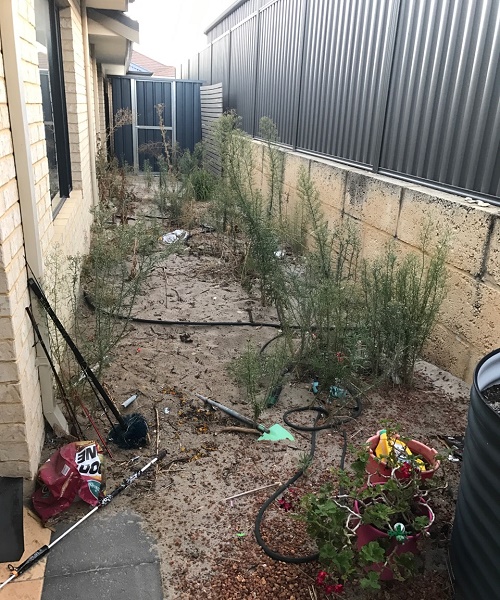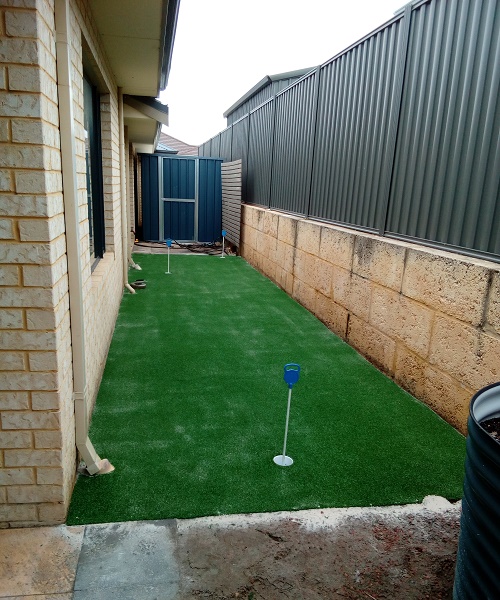 Newly installed Artificial Lawn Putting Green in Aveley (before & after photos).
You don't need a large area to have your own fake grass putting green. You can design your own green, complete with chipping surround, positioning the cups and pins wherever you think best.
Phone Green Planet Grass now on 08 9209 2669 to arrange a visit from our experienced Sales Consultant who can advise you on the best way to maximize your family's enjoyment of that unused sand patch in the backyard.
At Green Planet Grass our Australian Made synthetic lawns don't look like fake grass.