"Ideas to Avoid Reflective Light/Heat Damage to Your Synthetic Lawn"
Even though all our landscaping grasses are manufactured in Australia, there is some risk of reflective light/heat damage under certain circumstances.  Australian Made artificial lawns have been developed to cope with extreme levels of UV radiation and are designed to withstand surface temperatures of approximately 65-70 degrees Celsius.
It's surprising just how extreme reflective heat/light can be in the middle of a scorching summer afternoon if the sun is at a certain angle.
The most common causes of this type of damage are the following:
Sunlight being magnified through glass fencing or balustrades;
Reflection of sunlight from colour bond fencing; and
Magnification of light through perspex basketball backboards.
Though this type of damage is rare, it's wise to take a small amount of preventative action.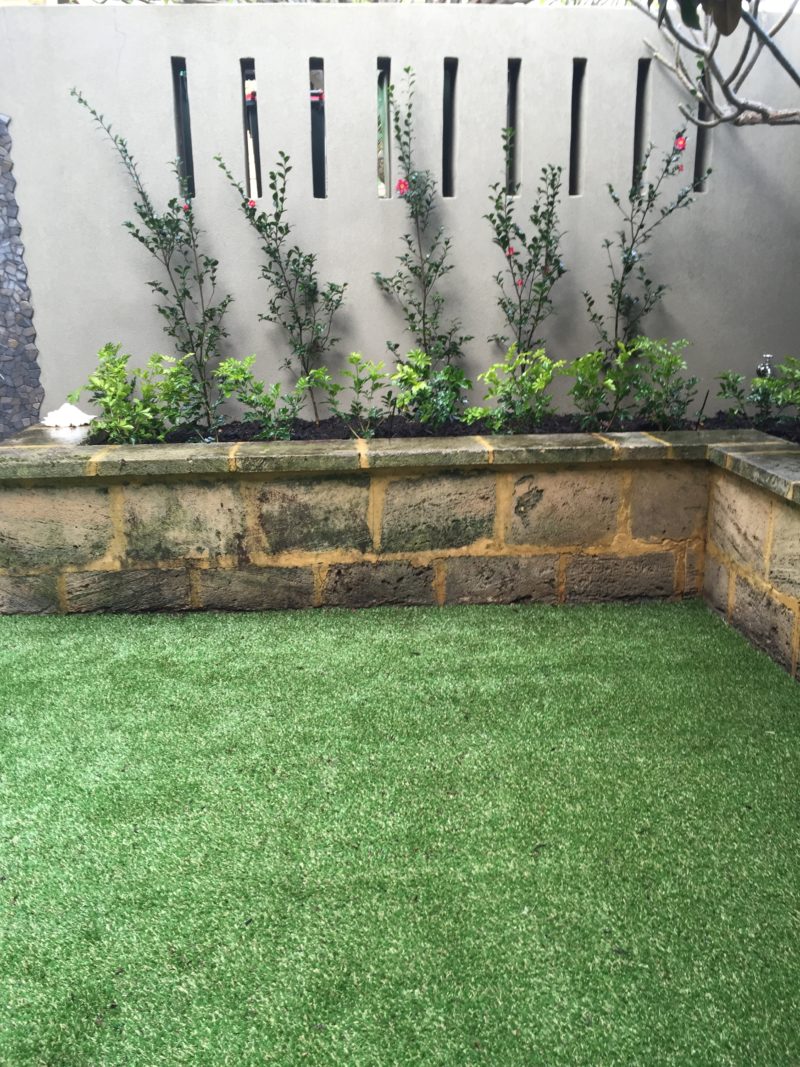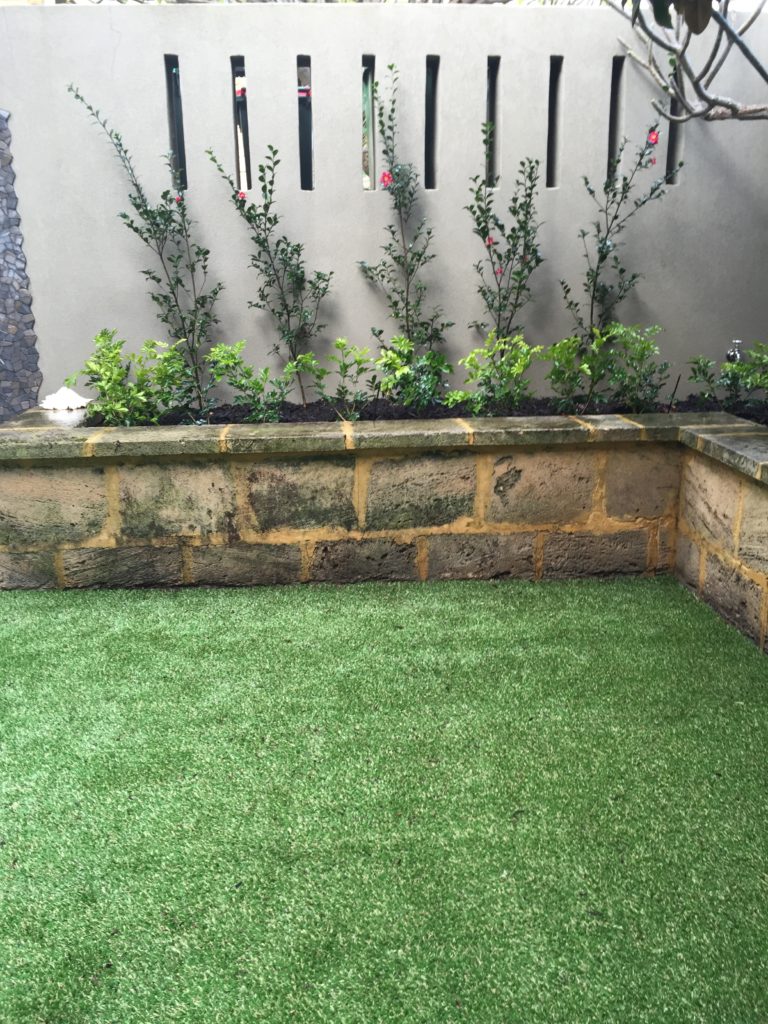 The simplest and most attractive way to avoid this problem is to have plenty of greenery in your garden.  A garden bed 60-100cm wide around these "hotspots" provides shelter to the fence, stopping the sun from reaching the fence, hence reducing reflection.  These garden beds will also provide shade to your artificial lawn.  Trees are also an environmentally friendly solution.  By planting deciduous trees in your garden you'll have shade in summer when it's most needed and gentle winter sunlight in the cooler months.
Not only will you be protecting your synthetic grass, you'll also be creating a cooler back yard and a people, pet and bird friendly environment.  A shadier backyard will also reduce the temperature around your house, making your home a cool oasis in the middle of summer.
Click here to read the attached PDF from APT.
For more information or to arrange an obligation free measure & quote, phone Green Planet Grass now on 9209 2669.
At Green Planet Grass our Australian Made synthetic lawns don't look like fake grass.