If you're the sort of bloke who fancies himself as a bit of an expert on DIY, Green Planet Grass has got all you need to install your new, low maintenance, fake lawn. We can provide grass, pins, joining tape, silica sand infill or Petfill™ and practical advice.
Our Showroom/Warehouse is located in Malaga in the northern suburbs of Perth. We're open Monday to Friday 8.30am to 4.00pm and Saturday mornings 9.00am to 11.30am. We have a wide range of landscaping grasses as well as grass for your own putting green (for the golfing enthusiast) or Multi-play synthetic lawn, great for making a multi-purpose sports/play area for an active, sporting family.
All our experienced staff are happy to provide tips and advice to help make your DIY install a positive and satisfying experience. The DIY page on our website gives a complete & easy to follow guide on how to lay your own artificial lawn.
For those smaller, pocket handkerchief size gardens, we can also find off-cuts and end of roll pieces that will do the job at a very competitive price. Contact us now to see what discounted fake lawn we may have available to turn that dreary, sandy patch of your garden into a lush green lawn.
All our products are Australian made so unlike some imported products, won't shrink or fade in the harsh Australian sun. This means that you won't be disappointed with your installation and, if you're going to put the work in, you want to ensure that you're going to be happy with the result for many years to come. Our synthetic lawns are also fire retardant, heavy metal free & contain no dangerous toxins.
Once you've finished your installation, sit back & relax with a cold drink and admire your handiwork!!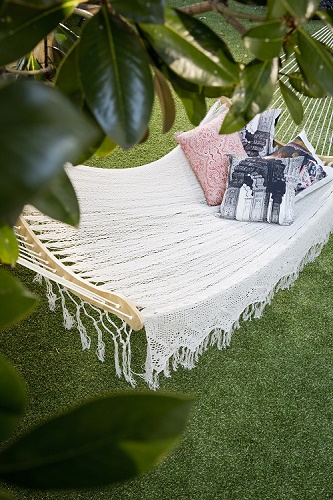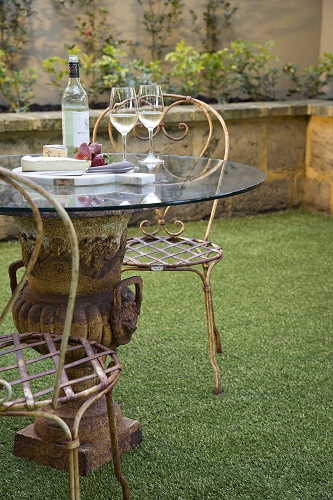 From time to time we have a Warehouse Sale, contact Green Planet Grass now on 08 9209 2669 to find out what specials are available.
At Green Planet Grass our Australian Made synthetic lawns don't look like fake grass.