Green Planet Grass will again be exhibiting at the Perth HIA Home Show at the Perth Convention Centre.  This year's show runs from Friday 23rd to Sunday 25th March.  The doors open at 10.00am and closing time is 5.00pm.   Entry to the show is free.  For tickets, go to www.perthhomeshow.com.au.
Our stand will be manned by our Sales Consultant, Jamie Silsby, who will help you out with any questions you may have regarding synthetic lawn.  Jamie can help you design your garden and advise you on the best installation options to suit your family's individual needs.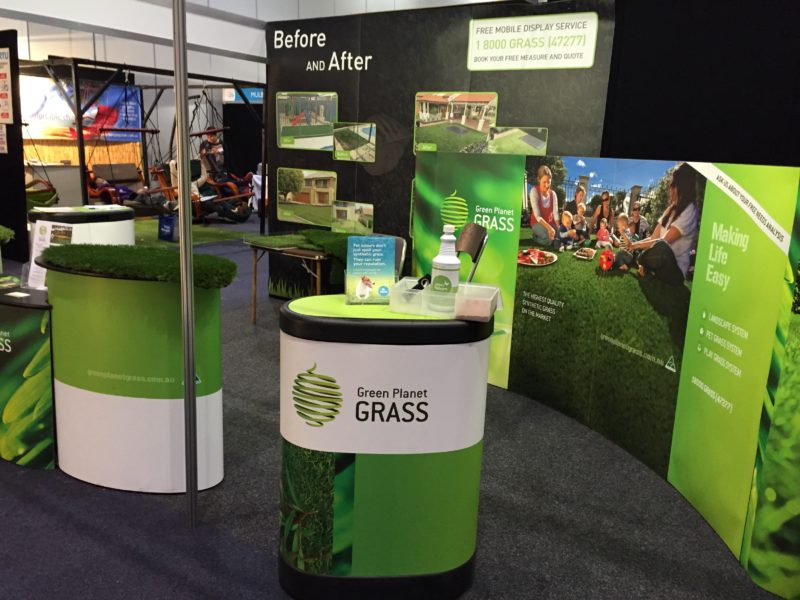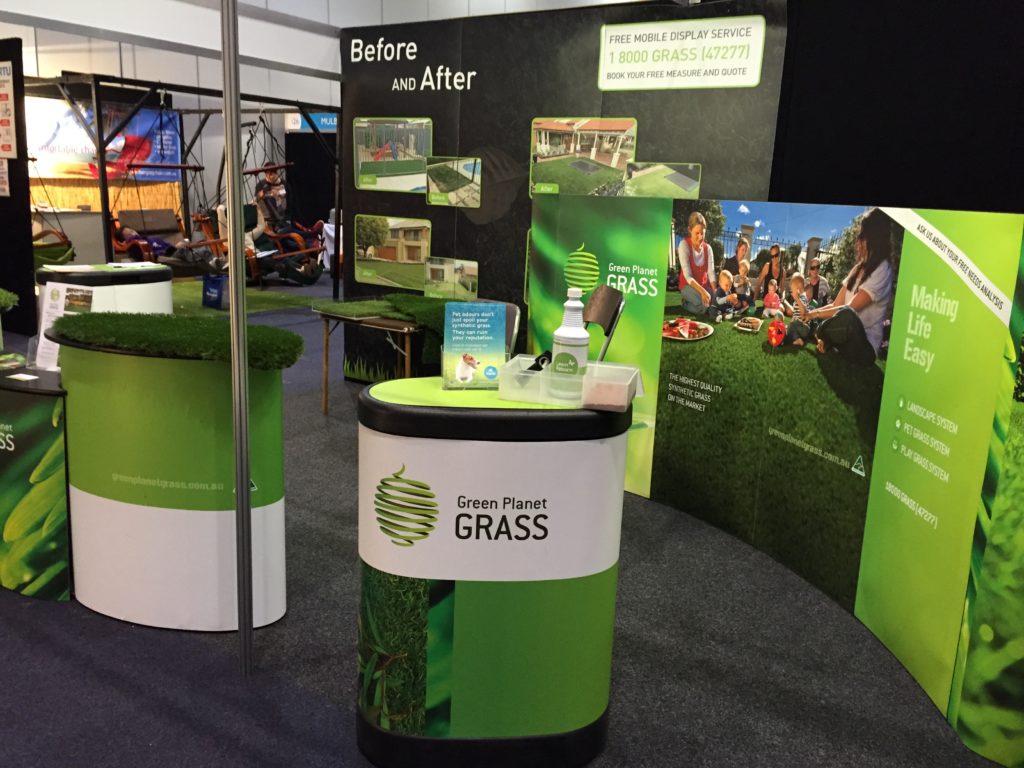 We'll have a full display of all our artificial grasses for you to try out as well as brochures and information on all our products, including PetFill™ and Lawn Reborn™.
PetFill™ absorbs the ammonia from dog urine (the primary cause of odour), substantially neutralizing and reducing smells.  PetFill™ is an organic mineral blend that naturally reduces pet odours, making it ideal for use as an infill product for artificial grass.  It's safe for pets & humans and replaces silica sand infill.  PetFill™ is applied at the time of installation of your synthetic lawn.
Lawn Reborn™ is an enzyme product that destroys bacteria which can be a secondary cause of odours.  Lawn Reborn™ works as a powerful artificial turf cleaner and deodorizer.  It's non-toxic, environmentally safe, certified septic & Bio-cycle safe, salmonella free & biodegradable.
Both PetFill™ and Lawn Reborn ™ are exclusive to Green Planet Grass.
Whether you're building or renovating or just want to keep up with the latest products available, The Perth HIA Home Show is an interesting way to spend part of the weekend.  We hope to see you at this year's Show.
For further information on synthetic lawn in Perth, contact Green Planet Grass on 9209 2669.
At Green Planet Grass our Australian Made synthetic lawns don't look like fake grass.