Spring's here and it's time to get the backyard ready for Summer.
It's been a long, cold & wet Winter, but spring is finally here and it's time to spruce up the garden and get ready for sunny days, BBQ's and time spent around the pool.
To celebrate this beautiful time of year, Green Planet Grass has just extended our Spring Sale to the end of October. This means that there's 15% discount on all PetFill® orders placed before the end of October.
Dogs love synthetic grass. Our Australian made artificial lawns, combined with PetFill®, make the perfect grass for your puppy to play on.PetFill® substantially neutralises and reduces the smell of dog urine on synthetic lawn, creating a healthier environment, not just for your pets, but for the whole family. As an added bonus, it also helps to keep the temperature down on your synthetic turf.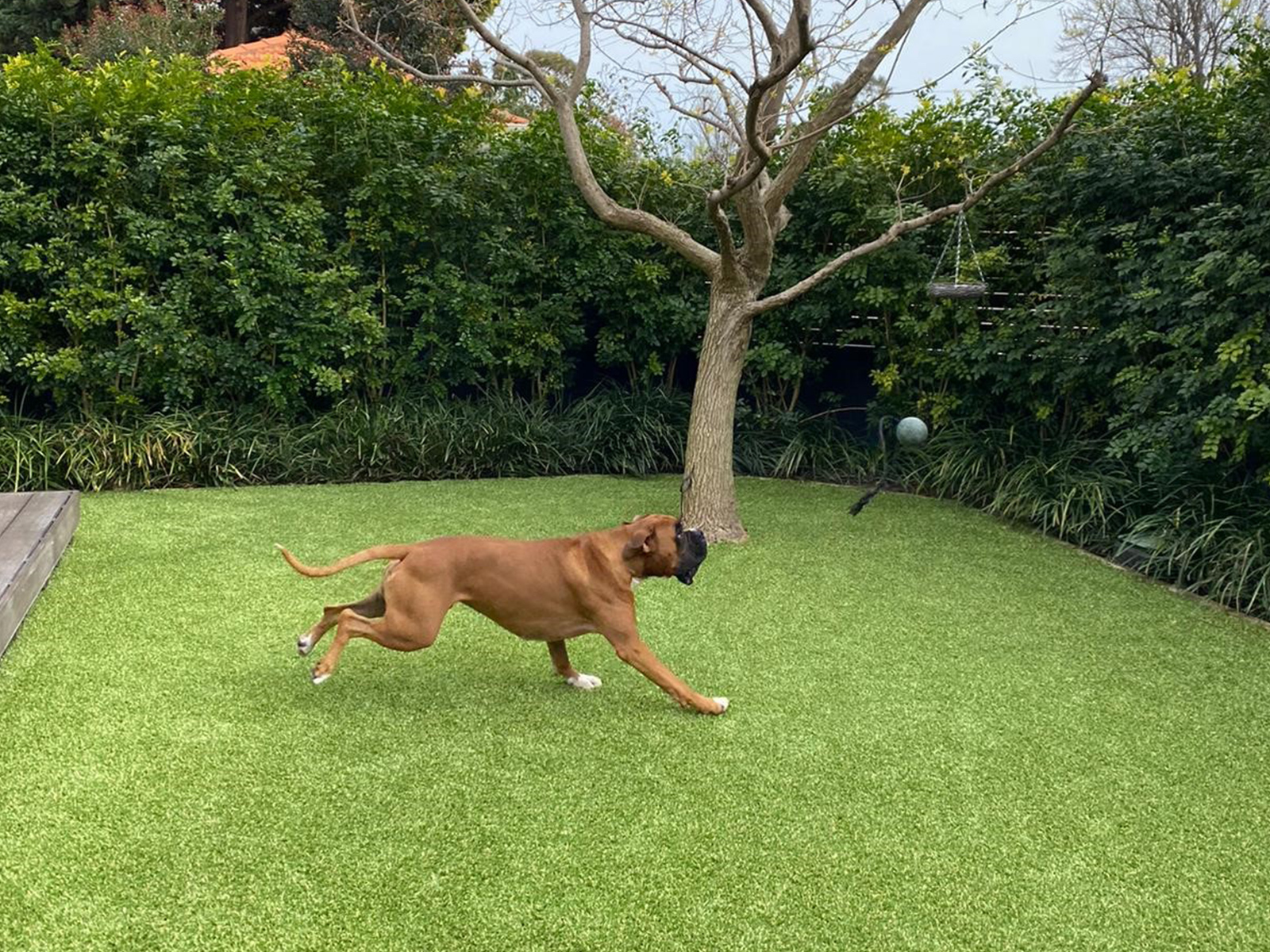 Synthetic grass is an attractive & low maintenance option for your garden. Not only will you have huge savings in water usage & cost – there's no more spraying for weeds, fertilizing, or mowing. You can enjoy a beautiful lawn all year round with minimal effort.
Whether it's lawn to enhance your garden or a putting green or multi-purpose play area for the whole family to enjoy, our helpful & experienced staff can advise you on the best way to utilize your outdoor areas to create a beautiful garden to play, relax & entertain in.
Contact Green Planet Grass now on 9209 2669 to organize an obligation free measure & quote or, visit our showroom and outdoor display at Unit 2/21 Harris Rd, Malaga.
At Green Planet Grass our Australian Made synthetic lawns don't look like fake grass.