Benefits Of Synthetic Turf For Use By Local Government
Green Planet Grass has been supplying and installing artificial turf for Local Government projects for many years. These can be for various applications as follows:
– Landscaping: parks, verges, median strips & roundabouts, swimming pool & playground surrounds.
– Sporting: bowling greens, futsal courts, cricket pitches, tennis courts etc.
Even though the initial cost of installing synthetic grass may be greater than natural grass, the ongoing costs and maintenance are much lower in the long run.
Garden beds and natural turf require regular maintenance such as weeding, mowing, fertilizing, pruning & replacement (in the case of garden beds). All of these jobs are high maintenance and require a significant amount of labour. The added expense of traffic management is often required when this work is carried out in public areas. Not only is this expensive, it can also be disruptive to traffic flow.
Average Annual Lifecycle cost comparisons between, concrete, garden beds, natural turf and synthetic grass clearly show that artificial lawn is the most cost-effective option available.
Whilst reducing these costs, synthetic turf provides a long lasting and visually appealing alternative to garden beds, brick paving & concreting. When installed properly it will encourage the growth of street trees as any rain will flow straight through the artificial lawn, through the crushed blue metal base, straight to the roots of the street trees, rather than evaporating or running off onto the road and into the storm water drains.
Water is a very precious resource and, with the use of synthetic grass, water usage and wastage is a thing of the past. No more sprinklers watering the road and footpath rather than the lawn. No more fertilizers being washed into our natural water systems.
Using a good quality Australian Made artificial turf, you can expect an effective life of at least 10-15 years.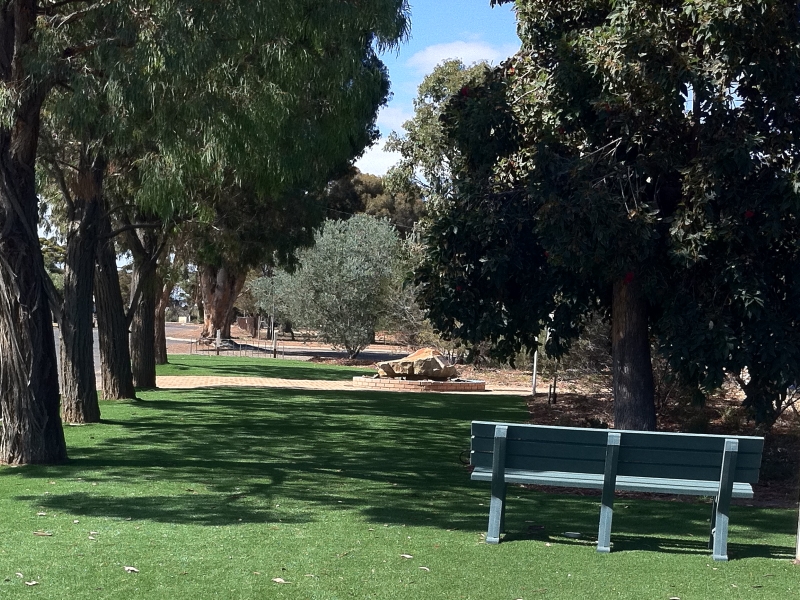 At Green Planet Grass our Australian Made synthetic lawns don't look like fake grass.