Green Planet Grass has just completed installation of synthetic grass at a new Day Care Centre in Mount Lawley. Australian made 12mm Kingston has been installed on top of 23mm shockpad which has been laid on concrete. The new artificial grass covers two areas: one indoors and the other is outside.
Many day care centres are choosing to install artificial lawn in their facilities. The benefits of this are substantial. Synthetic grass stands up extremely well to intensive traffic from bikes, trikes & small feet. It requires virtually no maintenance – no more watering, fertilizing, weeding and of course no mowing. No more dirt tracked inside from busy little feet and it looks great 365 days of the year, rain or shine and will last for many years.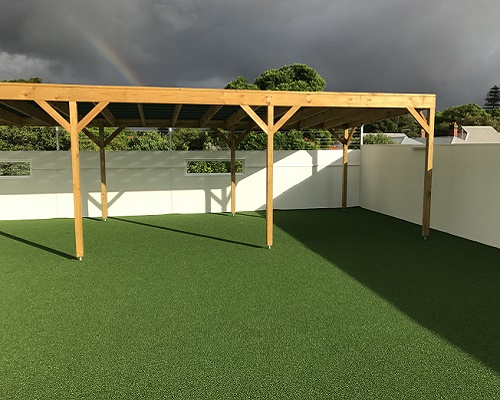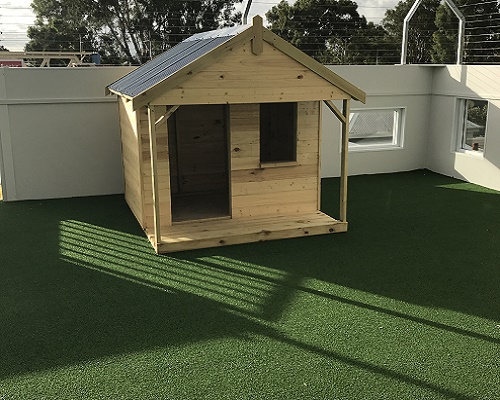 Kids with grass allergies can breathe a sigh of relief and with our Australian Made grass products there is no risk of toxins or unpleasant chemicals in your new lawn. Because all our grasses are made in Australia you can be confident they are fire retardant and won't shrink or fade under our hot Aussie conditions.
From a safety view point, which is of course the most important factor in play areas, all our grasses can be installed over Soft Fall shock pad. Softfall comes in various thicknesses to comply with Australian Critical Fall Height Standards. These standards must be met under and around playground equipment.
At Green Planet grass we have a wide range of grasses for our Child Care Centre client's to choose from. They range from landscaping lawns through to short pile multipurpose turf with sand free applications available.
Not only do we have various shades of green, we can also offer a choice of colours, numbers, letters & pictures.
Artificial turf is attractive, convenient, long lasting and can be used both indoors & outdoors. Financially it makes great sense as the long-term savings are guaranteed.
Installations can be carried out either in existing facilities or new premises. Green Planet Grass has been installing synthetic lawn in Day Care Centres for 10 years. Timing of installations can be flexible to cause as little inconvenience and disruption to your centre as possible.
At Green Planet Grass our Australian Made synthetic lawns don't look like fake grass.