Green Planet Grass offers 100% recycled, open cell shock pad safety options in our installations.  This shock pad can be used in playgrounds under climbing equipment as well as in sporting applications.
For use in Child Care Centres, Kindys, Pre-schools or local Council playgrounds, our shock pad comes in various thicknesses to comply with Australian Critical Fall Height Standards.  It's laid directly under the synthetic grass in the area under and around playground equipment.  Green Planet Grass was established in 2008 and has had may years' experience in providing high-quality synthetic grass installations in playgrounds around Perth.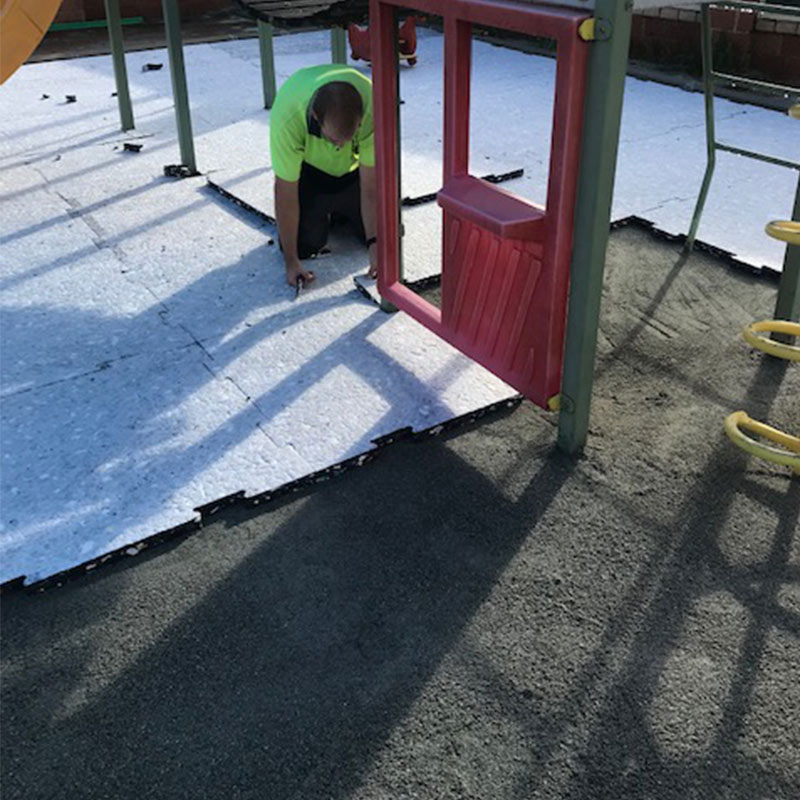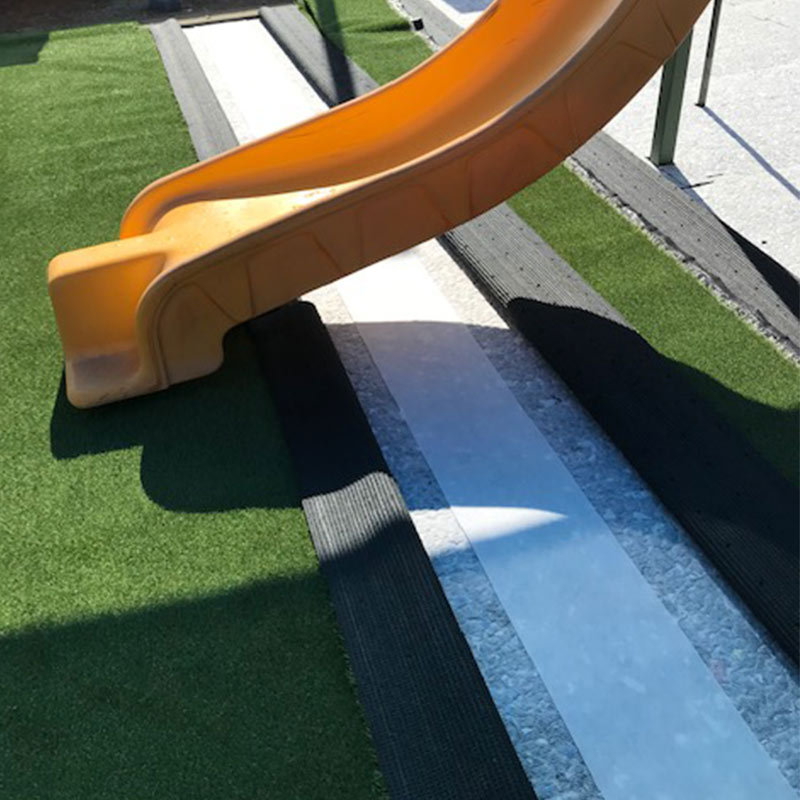 We have a range of multi-functional surfaces available which can take the wear & tear of bikes & trikes. We can also customize lines and colours to be incorporated into your design, creating a range of activity zones for your playground.
Shock pad can also be used for various sporting applications such as running tracks, futsal pitches and any other applications where shock absorption is required.
For more information on our 100% recycles, open cell shock pad safety options, contact Green Planet Grass on 9209 2669.
At Green Planet Grass our Australian Made synthetic lawns don't look like fake grass.