Green Planet Grass has just completed an installation of artificial grass around a swimming pool in Carine. As you can see from the photos, fake lawn makes a much more inviting backyard surface than the previously existing brick paving.
Artificial Grass is an ideal surface to use around swimming pool and spa areas. Your poolside lawn will be green all year around with no dead patches, no more weed-spraying, fertilizing and mowing so no risk of chemicals, lawn clippings or sand in the pool.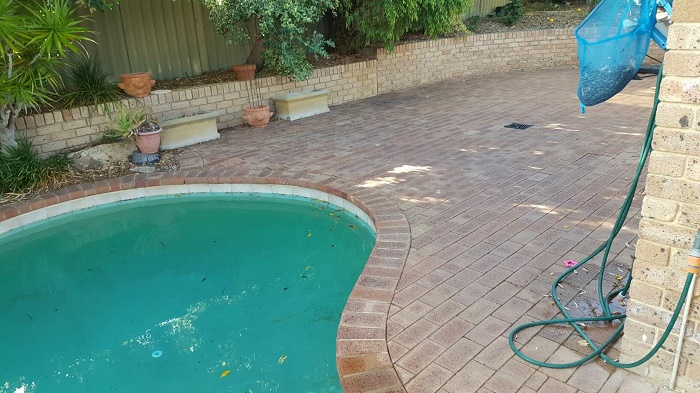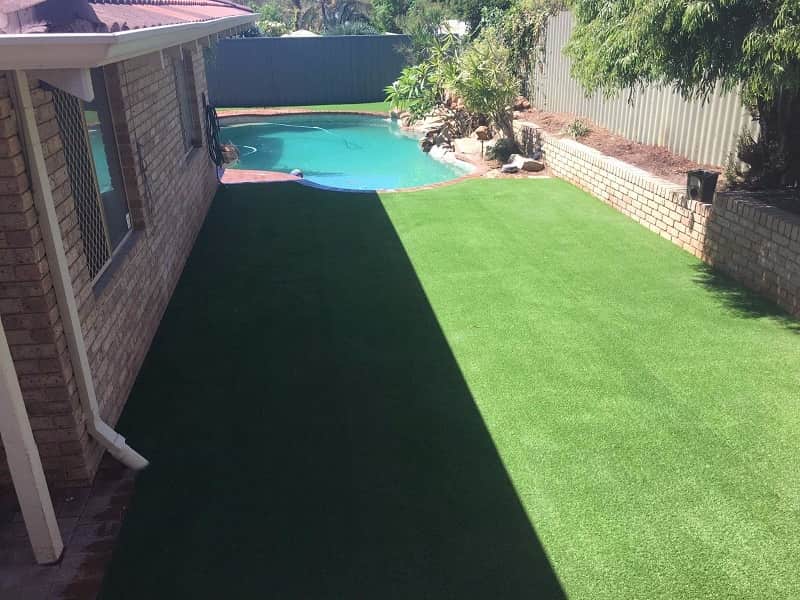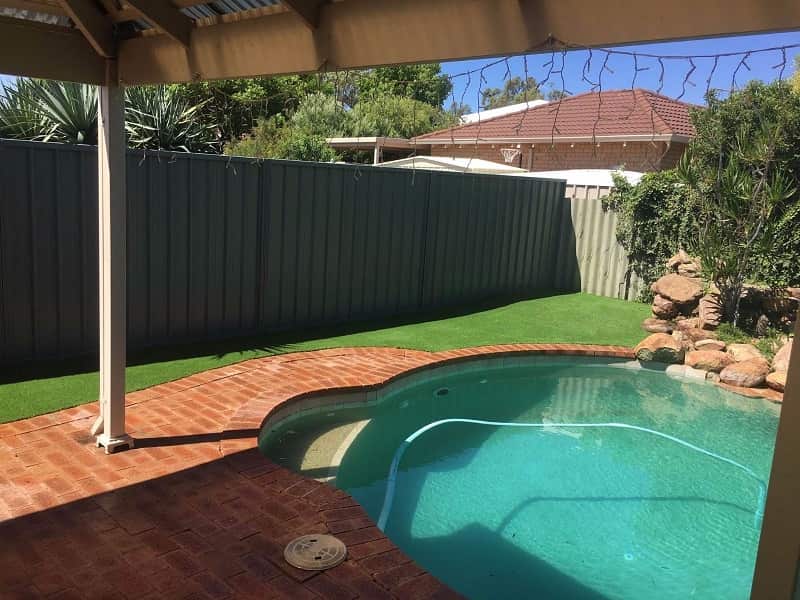 After – Green Planet Grass artificial lawn
No longer having to maintain a lawn around your swimming pool gives you more time to lie back and enjoy relaxing in and around your pool.
These clients have just brought home a new puppy who will certainly enjoy running, playing and sleeping in this pet friendly backyard, more than it would if the brick paving had stayed. The synthetic lawn has been filled with Petfill which will help to reduce the smell of dog urine in the backyard.
For more information, advice on how to landscape around your pool area with artificial lawn or for an obligation free quote, don't hesitate to phone Green Planet Grass on 9209 2669. To read more about our products visit this page.
At Green Planet Grass our Australian Made synthetic lawns don't look like fake grass.